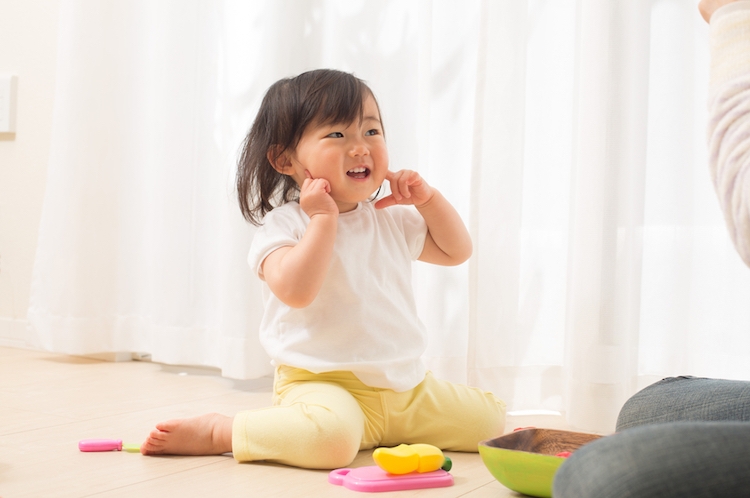 In everything there is the right way and the wrong way, sign language for babies is not an exception.  I am always surprised when I receive emails from parents, preschool teachers and speech pathologists facing common frustrations associated to how and when a child begins signing. If you are about to embark in the journey of teaching signs along with working on their speech I want to invite you to take note of a few common mistakes regarding the teaching approach of baby sign language.
Inconsistency is a Deal Breaker
We learn to communicate through imitation and association. When we pick and choose when we will use a sign we delay how the child begins to associate the sign with a concept. Signing only during play or while engaging in teaching sessions fails to aid in conveying how a sign is useful in real life interactions. Think about baby signs the way you think about words use the sign each time you use the word.
Don't Teach Too Many Signs
You are not trying to break a Guinness Record! Too many signs lead to confusion. Focus on words and signs that are relevant to the immediate needs of your child. Pick practical concepts like food or basic needs like more or hurt. Also have some fun including your child's favorite objects.
Don't Expect to Get Equal Results
We all have a friend with a genius child but don't let that discourage you. Every child walks their own journey of communication but all eventually get to a point where they are able to communicate. Observe their learning style and make adaptations accordingly.
Say No to Taking Yourself Too Seriously
Baby sign language is a fantastic tool to equip your pre-verbal child in ways that make life easier. With that said, your central role as a parent or educator is to improve the quality of life of little ones. Relax and fill each learning experience with joy. Believe me. You will get there!
Don't Shy Away From Using Music & Props
One of the most fun and effective tools for teaching signs happens when we find ways to engage multiple senses. Sensorial learning expedites how our brain processes information. Don't hesitate to use small toys, flashcards and songs when trying to reinforce a concept.
Ready to get your Baby Sign Language Kit?
Visit our baby sign language store