In an effort to give our little ones the best of the best sometimes we take ourselves a bit too seriously. Because learning should be both engaging & fun we wanted to share with you four practical ideas to add a little extra to your learning process. By adding a little fun we hope you will remember your baby sign language journey fondly and you will enthusiastically share it with others. Incorporate this tips to our daily learning routine and see magic happen.
Signs & Songs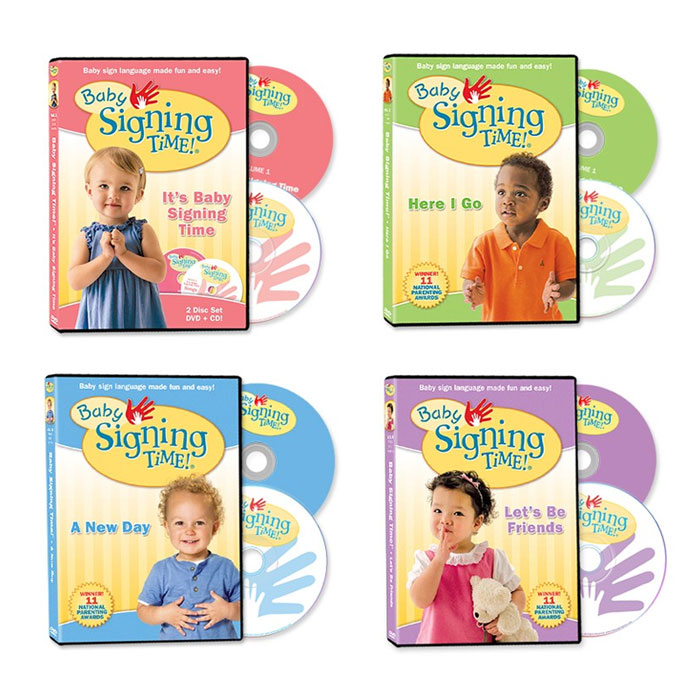 Make Baby Signing Time part of your visual and musical repertoire. Music accelerates learning and makes for happy babies. Another option is to incorporate signs to your favorite baby songs and customize the whole experience for your little one.
Celebrate Achievement
Make it a point to celebrate and respond each time your little one shows learning progress. Encourage them with sweet words and  an extra dose of affection. Invent a happy dance to mark achievements.
Take a Little Topical Field Trip
Head to the store and visit the produce section. Use the produce to introduce baby to the way each vegetable looks prior to cutting or preparation. Take a few precut snacks to reward baby and create an additional layer of association between the word, the prepared fruit or veggie and raw produce.
Make Your Toddler a Star
Introduce your little one to the magic of videos. Record them while they are showing you their best baby sign and then invite them to watch the video with you. Ask about the baby in the video to further their self awareness.