Westmama Designs produces some of the cutest and most original baby clothes we've seen. Animals like manatees, cuttlefish, dinosaurs, and unicorns grace the trendy clothes. Kids clothing, including cardigans and onesies, come in up to size 12. They even make some adult-sized apparel. Westmama Designs also makes canvas tote bags and funny greeting cards, and they have some printable products available, too. We can't wait to see what whimsical, hand drawn designs they come up with next.
We're thrilled to be offering two custom onesies or t-shirts, which will be printed with American Sign Language symbols for the name of your choice. Check out West Mama designs awesome & hip graphics.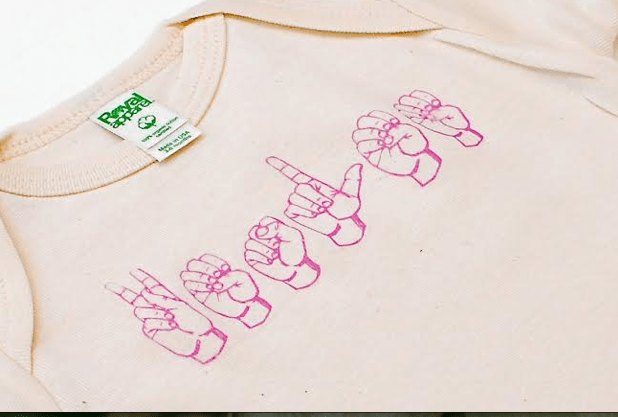 Do you love Westmama Designs? Consider teaching your baby the following signs!
Only three days to enter!