Here at Baby Sign Language we're supporters of natural, healthy lifestyles, and that's why we love Bendi Baby. Bendi Baby yoga mats are the perfect products to get your child excited about yoga, exercise, and relaxation from a young age. Whether you practice yoga at home or attend Mommy and Me classes, it's convenient to give your baby their very own mat for following along. Bendi Baby mats are soft, durable, eco-friendly, and have a built-in antibacterial. They're also excellent for travel and naps or playing surfaces on the go. The mats come in two different sizes, and Bendi Baby also sells baby massage oils.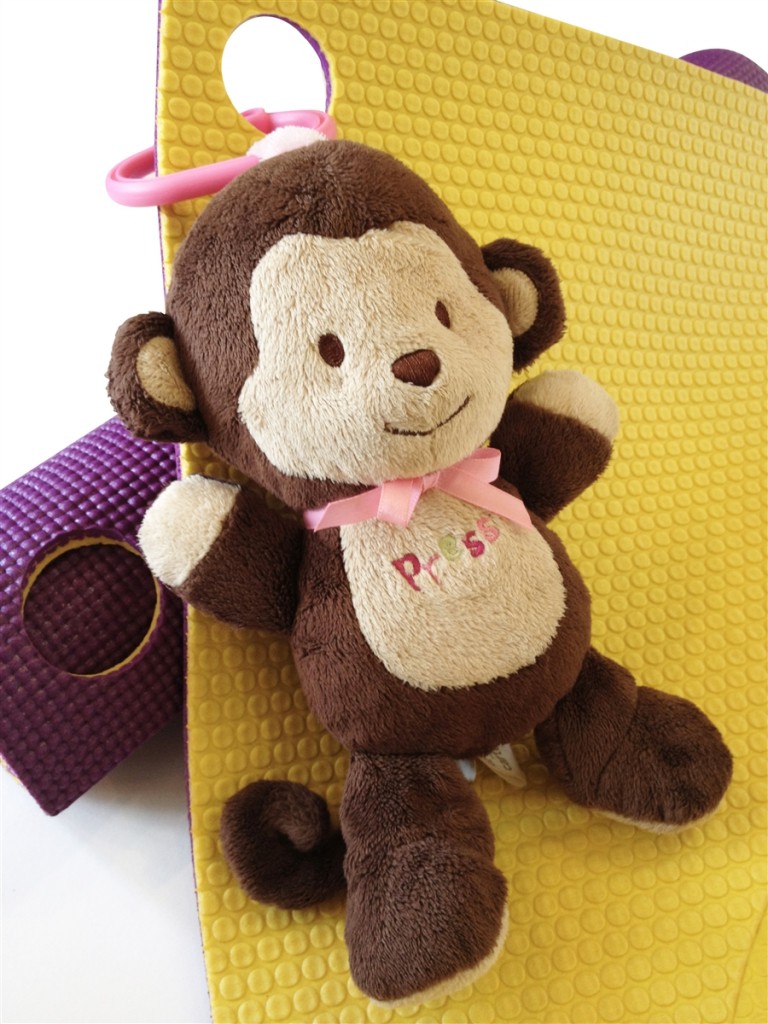 Practice yoga with your baby and model healthy habits for life!
Take to postnatal yoga class. Fun at home, outside or on the go!
Great bonding tool for mamas, papas, siblings and grandparents.
Material:
Eco Friendly Material: PER (Polymer Environmental-Friendly Resin)
Safe for baby and the Earth while keeping the squishy softness of your favorite yoga mat.
16 in wide: Perfect size for baby and small enough to fit in your diaper bag!
30 in long: This is the average size of a one year old.
6mm (1/4+ in): This is double the thickness of an adult mat so its cushier for babe.
Color:
"Love & Light"
This plum & yellow mat is gender neutral and reversible.
The "Love" side is sedating for calm play and naps.
The "Light" side is stimulating for exercises & energetic play.
Multiple Uses
Microban antibacterial added for germ free fun!
Mat Ring: Attach favorite toy for added engagement.
Stretching, Playtime, Tummy Time
Naps
Baby Massages
Diaper Changes: Especially in public restrooms
Daycare: Cleaner personal napping space in daycare cribs
Travel & One the Go: Always have a clean place to lay baby!
In addition to this awesome yoga mat you have until June 6 to enter a ton of baby sign language hosted giveaways. Here are the links:
AngelCare Baby Monitor Giveaway
3Marthas Playful Plane Gift Basket
Dohmie by Marpac Sleep Conditioner Kit 
Little Hip Squeaks $100 Gift Card