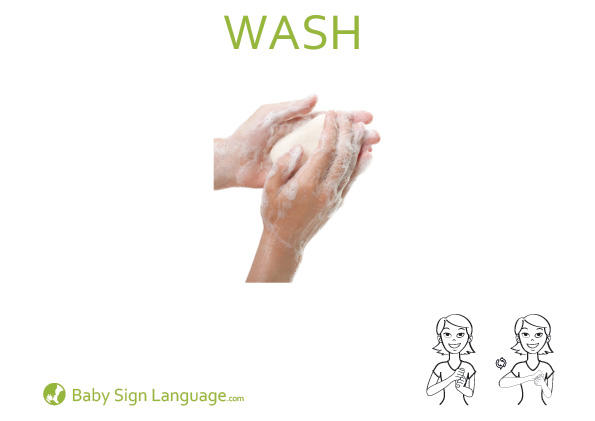 Usage
: Make the wash sign before you wash up your baby before meals. When your baby recognizes the sign, it can help make them less fussy when you go to do it.
For a quick tutorial on how to do the
wash
baby sign, take a look at the
wash baby sign language video
or illustrations, click
here
.