Kangaroo
Video: Kangaroo in Baby Sign Language
Signing: To do the kangaroo sign, you make your hands like the paws of a kangaroo and hop them along. Start by taking both hands and making into a paw shape, holding the fingers and thumbs together. Then take your hands and bounce them forward in little hops.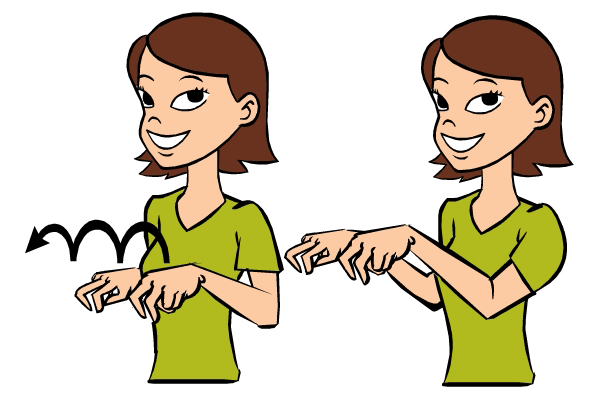 Figure: Kangaroo in Baby Sign Language
Usage: The kangaroo sign is always a favorite. It is a great part of any animal game or song, particularly because the sign also teaches children a little about the animal and is a lot of fun.
You will notice that most children cannot help but do a full body bounce when they do the kangaroo sign. You can tell which adults are kids at heart by seeing how they do the kangaroo sign.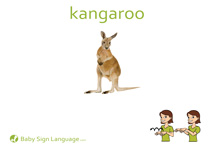 Flash Card: Click the link to view the Kangaroo Baby Sign Language Flash Card. The flash cards are printable and available in both U.S. Letter and A4 sizes.
Related Signs: