Cookie
Video: Cookie in Baby Sign Language
Signing: Cookie, in baby sign language, looks like you are using a cookie cutter, to cut out a cookie from a sheet of dough. To make the sign, take your non dominant hand and lay it out flat with palm facing up in front of your body. Bend your fingers in your dominant hand into a circle, then place them on your non-dominant hand and twist them back and forth.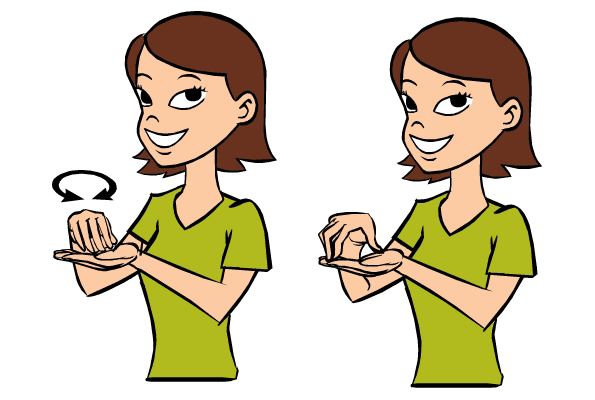 Figure: Cookie in Baby Sign Language
Usage: If baby enjoys the occasional cookie as a treat, then teach them the sign. With highly motivated signs like cookie, children learn fast.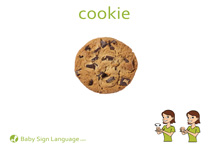 Flash Card: Click the link to view the Cookie Baby Sign Language Flash Card. The flash cards are printable and available in both U.S. Letter and A4 sizes.
Related Signs: