Blue
Video: Blue in Baby Sign Language
Signing: The blue sign is made by making the American Sign Language sign for "B" out by the side of your body. Take your fingers outstretched with your thumb tucked under. Then twist your hand left and right out by the side of your body.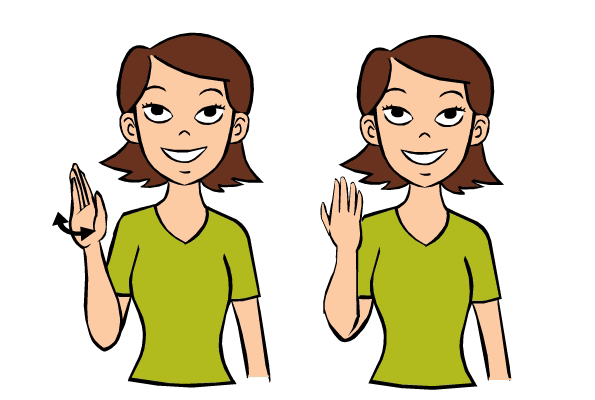 Figure: Blue in Baby Sign Language
Usage: We like to make a game out of making all the color signs. Print out all the color flash cards including blue and work through the signs for all the colors. You want to start with just a few colors and then add colors as your baby gets better.
Flash Card: Click the link to view the Blue Baby Sign Language Flash Card. The flash cards are printable and available in both U.S. Letter and A4 sizes.
Related Signs: