Basket
Video: Basket in Baby Sign Language
Signing: In baby sign language, basket is signed with your two hands touching and palms up, then move your hands outward and upward as if your are outlining the shape of a basket.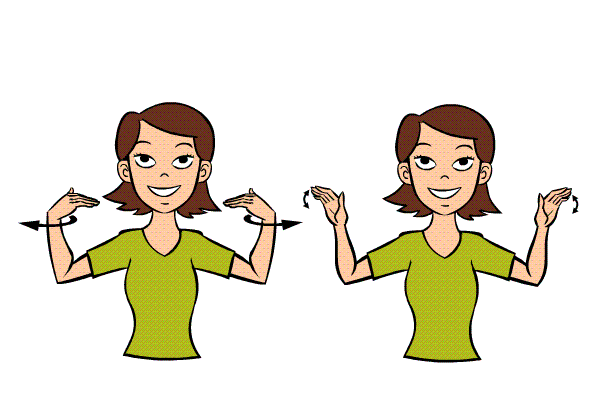 Figure: Basket in Baby Sign Language
Usage: Baskets are often popular play toys, and serve the dual purpose of being storage containers for other toys. When you signal that you are all-done with play time, you can sign for baby to put toys away in the basket.
As your baby gets more advanced, you can start asking baby to place objects in a basket, or to take something out of a basket so that baby starts to learn about how objects relate to one-another. "Put the ball in the basket."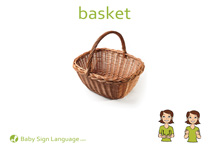 Flash Card: Click the link to view the Basket Baby Sign Language Flash Card. The flash cards are printable and available in both U.S. Letter and A4 sizes.
Related Signs: